Children's Ministry
Age graded Sunday school 9:30 AM . Wednesday at 7:00 PM
Children's Church on the 1st, 2nd, and 4th Sunday
The Children's Ministry of Gulfhaven exists to glorify God through evangelizing children, discipling them in the Word of God, and encouraging parents as they raise their children to know Christ. It is our prayer that the gospel will be spread among our children that families may be supported, and the church may be strengthened.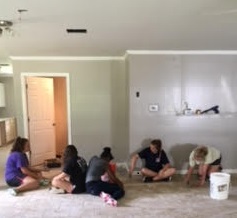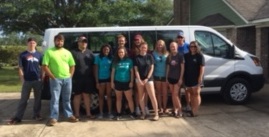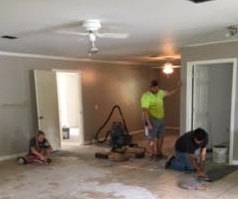 Youth Ministry
Sunday at 9:45 AM · Wednesday at 7:00 PM
Gulfhaven Youth Ministry is all about helping students live the abundant life that Christ came to bring us. We're all real people in a real world trying to help students connect with a real God. We're not perfect but we're passionate about the One who is and how He loves us all with an everlasting love! We work to help our students understand how faith and the Bible intersect with every aspect of life that they may live the abundant life Jesus talked about. In the youth group students have fun, learn how to live according to God's Word, and are challenged to have an authentic faith that is visible to the world.
Women's Ministry
Quilting and crafts on Tuesday at 9:00 AM
Monthly Saturday luncheon for ladies of all ages
Our Women's Ministries seeks to encourage women to worship our Savior and Lord Jesus Christ through the study and application of Scripture and the deepening of relationships with other women for fellowship and accountability. On Tuesday mornings the ladies get together for quilting and crafts and it's a wonderful opportunity to connect with others while having a lot of fun.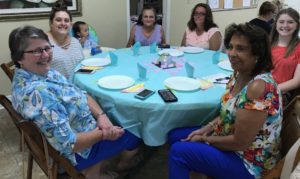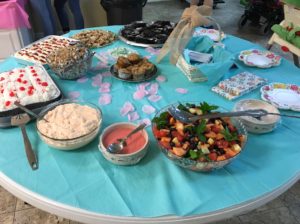 Men's Ministry
Men's prayer breakfast on the second Sunday at 8am
The objective of our men's ministry is to disciple and equip the men at Gulfhaven in their roles as men of God, whether married or single, older or younger. We seek to do this through prayer, teaching, fellowship, and service; providing opportunities for developing spiritual friendships and discipling relationships, so that men can grow in their role as men as well as in the image of Christ.
Single's Ministry
Singles of all ages gather together once a month at various members' homes for a potluck meal.
Often living isolated lives, the singles meet for fellowship, support, and growth in the Lord. Our activities include devotional studies, Christian movies/discussions, personal sharing/prayer, games, swimming, outings, outreach, and an annual camp retreat.