We are praying for and seeking God's man to serve as pastor.
Youth Ministry
The Gulfhaven youth ministry is for students in 7th-12th grades. Our aim is to complement the ministry parents already are engaged in with their teen in an effort to see them grow in an understanding of who Christ is, who they are because of Him, and the call that all believers have to make disciples. We do this through teaching, recreation, and special activities that will challenge and encourage them to grow in Christ.
Jonathan and Jane Bunn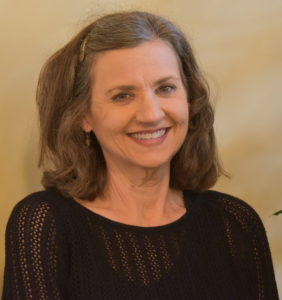 Children's Church
On the 1st, 2nd, and 4th Sunday we have Children's Church. Elementary school age children are dismissed after the first half of the service to Children's Church where they will participate in activities designed to engage them in Bible learning and encourage spiritual growth.
3rd Sunday is Family Worship Sunday
5th Sunday is Communion Sunday
Karen Walkinshaw
Preschool Ministry
Gulfhaven preschool ministry is the place where children have the first contact with the family of God outside of the home. We provide a loving, inviting, and secure place where they begin to learn that God made them and they are special. It is here where they begin the foundation of learning that Jesus wants to be their best friend. Boys and girls will be ministered to through activities including Bible Study, Scripture Memory and Art Play.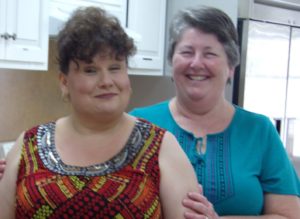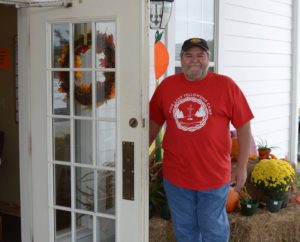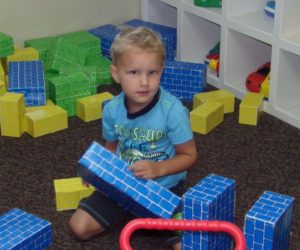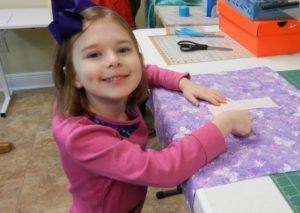 The people
Who are the people at Gulfhaven? Sinners saved by the grace of God alone. We are people from a variety of backgrounds who love Jesus and each other. Some have been at the church a long time and others just got here. You won't find cliques or people who will expect you to dress a certain way to be accepted. What you will find is a place where you will probably feel like you always belonged.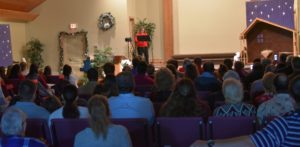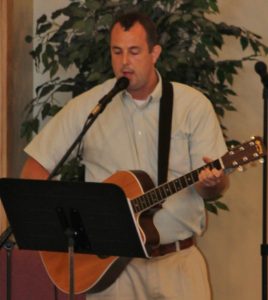 The service
We come to church to worship Jesus and connect with others so people tend to dress comfortably. Some in jeans and a t-shirt, others in slacks and a polo for the guys and ladies might wear capris, skirts, jeans, etc.
On Sunday morning at 10:45 we worship God through a blend of contemporary and traditional music.
Before the Sunday worship service we do small group Bible studies and they begin at 9:30. These classes are divided by age and there's something for everyone. Here we connect with each other, pray for one another, and learn from the Bible.
On Wednesday evening at 6:30 we get together for a meal, so it's a great opportunity to bring the family and not worry about fixing dinner. After dinner we have activities for children, youth and a Bible study for adults.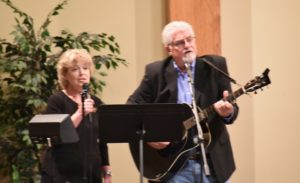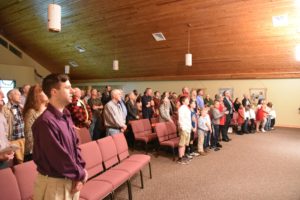 Beliefs
The Bible is God's written revelation to man, and the 66 books of the Bible were given by the Holy Spirit and constitute the plenary (inspired equally in all parts) Word of God (1 Corinthians 2:7-14; 2 Peter 1:20-21). The Word of God is an objective, propositional revelation (1 Thessalonians 2:13; 1 Corinthians 2:13), verbally inspired in every word (2 Timothy 3:16), absolutely inerrant in the original documents, infallible, and God-breathed. God's Word is sufficient for directing a person's life in all matters (2 Peter 1:3).
There is only one true God (Deuteronomy 6:4; Isaiah 45:5-7; 1 Corinthians 8:4). He is all-knowing (John 4:24), perfect in all His attributes, and eternally exists in three Persons—Father, Son, and Holy Spirit (Matthew 28:19; 2 Corinthians 13:14)—each equally deserve worship and obedience.
Jesus is God manifest in the flesh (Philippians 2:5-8; Colossians 2:9). We believe in His virgin birth (Isaiah 7:14; Matthew 1:23, 25; Luke 1:26-35), His sinless human life, His divine miracles, His vicarious and atoning death, His bodily resurrection, His ascension, His mediatorial work, and His Personal return in power and glory (John 10:15; Romans 3:24-25; 5:8; 1 Peter 2:24).
The Salvation of sinful man only through the shed blood of the Lord Jesus Christ; people will be saved only by faith in Jesus Christ which means repentance of sin and turning to follow Christ. Salvation is completely from God by grace on the basis of the work of Jesus Christ, the merit of His shed blood, and not on the basis of human merit or works (John 1:12; Ephesians 1:7; 2:8-10; 1 Peter 1:18-19).
Being a Christian is more than identifying yourself with a particular religion or affirming a certain value system. Being a Christian means you have embraced what the Bible says about God, mankind, and salvation. Consider the following truths found in the Bible.
God Is The Sovereign Creator
Secular thought says man is the product of evolution, however, the Bible teaches that we were created by God and in His image. Taking that even further we also learn from Scripture that Jesus Himself created everything (John 1:3; Colossians 1:16). In addition, He also owns and rules everything (Psalm 103:19). That means He has authority over our lives and we owe Him absolute allegiance, obedience, and worship.
God Is Holy And People Are Not
God is completely perfectly holy (Isaiah 6:3) and He cannot commit or condone of sin (James 1:13). God requires holy perfection of people (1 Peter 1:16), however, the Bible teaches that
all people are guilty of sin. This is not to say that people are unable to do kind acts, but we cannot please the holy God by doing good things (Isaiah 64:6).
God's holiness and justice demand that all sin be punished by death (Ezekiel 18:4). That's why simply doing good deeds can't solve our sin problem or eliminate its consequences.
Jesus Is The Only Way To Be Saved
The Bible says says, "
If you confess with your mouth Jesus as Lord, and believe in your heart that God raised Him from the dead, you shall be saved." (Romans 10:9) Even though God's justice demands death for sin, His love has provided a Savior who paid the penalty and died for sinners (1 Peter 3:18). Christ's death satisfied the demands of God's justice, and Christ's perfect life satisfied the demands of God's holiness (2 Corinthians 5:21), this alone enables Him to forgive and save those who place their faith in Him (Romans 3:26).
Christian baptism is a physical act that pictures a decision that a person has made to become a follower of Jesus Christ. Baptism does not make a person "right with God" or saved in the same way that a wedding ring doesn't make a man and woman married. The ring is a testimony of the commitment that the couple has made before God and to each other in the way baptism is a testimony of salvation. If you're not sure whether you have been saved, please talk with our pastor and/or pick up one of the tracts on becoming a Christian. If you have been saved then the next step is baptism.
Why is baptism done?
There are at least three reasons.
*Obedience. In Matthew 28:19 Jesus told the disciples, "Go therefore and make disciples of all the nations, baptizing them in the name of the Father and the Son and the Holy Spirit." Within this is the requirement that a believer be baptized in obedience to Jesus' command.
*Baptism is a testimony to unbelievers about what has happened to a person who has received Christ as their Savior. It is an encouragement for them to follow; first, receiving Christ as their Savior and then that they too would be baptized.
*Baptism also serves as an encouragement to fellow believers who have been baptized. It is a fresh reminder of the transformation that God makes in the life of a believer, in addition to reminding us all of the importance of obeying God in all things.
How is a person baptized?
The Bible tells us that all people are separated from God because of sin and that the only way for sin to be paid for is for someone to give up their life. Jesus Christ, God's own Son did this, dying on the cross and taking our punishment for sin. The Bible says that He was buried and that He rose again on the third day. When a person is saved, God is accepting Jesus' death to pay for the person's sin. So, in a way, we are dying with Christ and are raised to eternal life as a follower of Christ. Colossians 2:12 says "having been buried with Him in baptism, in which you were also raised up with Him through faith in the working of God, who raised Him from the dead." When a person is baptized, it pictures the burial and resurrection as the person is immersed in the water and raised back up.
Through the indwelling of the Holy Spirit of the believer we are enabled to live a holy life, to witness and work for the Lord Jesus Christ. The Holy Spirit is God with all the divine attributes He is coequal with the Father and the Son, the third Person of the Trinity (Matthew 28:19; Acts 5:3-4; 28:25-26; 1 Corinthians 12:4-6; 2 Corinthians 13:14; Jeremiah 31:31-34 with Hebrews 10:15-17).
There is a physical resurrection of both the saved and the lost; they that are saved unto the resurrection of life, they that are lost unto the resurrection of eternal damnation.(John 6:39; Romans 8:10-11, 19-23; 2 Corinthians 4:14; Daniel 12:2; John 5:29; Revelation 20:13-15) We teach that physical death involves no loss of our immaterial consciousness (Revelation 6:9-11), that the soul of the Christian will go immediately into the presence of Christ (Luke 23:43; Philippians 1:23; 2 Corinthians 5:8).
Being a Christian is the result of a person repenting of sin and trusting Jesus Christ alone for salvation. A person who has become a Christian will exhibit a changed life in keeping with salvation and the indwelling of the Holy Spirit. No change; no Christ.

Praying a prayer or going to church don't mean you are saved. Neither does knowing information about Jesus Christ and His death on the cross, many people, especially people raised in the United States, have been taught this from birth. Real, authentic faith is always involves repentance from sin. Repentance is agreeing with God that you are sinful, confessing your sins to Him, and making a conscious choice to turn from sin (Luke 13:3, 5; 1 Thessalonians 1:9), follow Jesus (Matthew 11: 28-30; John 17:3), and obey Him as Lord (1 John 2:3). Don't be fooled, Satan and his demons believe in God (James 2:19), but they don't love and obey Him. True saving faith always responds in obedience (Ephesians 2:10).
The covenant of marriage was given by God and it has no meaning other than as He has provided in Scripture. The first directive being found in Genesis 2:18–24. Marriage is to illustrate Christ's relationship with His church and believers should choose to marry those who share their faith and regenerate life (2 Cor. 6:14). The term "marriage" has only one meaning and that is marriage sanctioned by God which joins one man and one woman in a single, exclusive union, for life as taught in scripture (Gen. 2:23–24).